A Company You Can Trust
Old Hickory Buildings and Sheds has over 500 locations in North America (US: California, Connecticut, Delaware, Idaho, Iowa, Kentucky, Maine, Maryland, Massachusetts, Minnesota, Montana, Nevada, New Hampshire, New Jersey, New York, North Carolina, Ohio, Oregon, Pennsylvania, South Carolina, South Dakota, Tennessee, Utah, Vermont, Virginia, Washington, West Virginia, Wisconsin and Wyoming) (Canada: Ontario) and is fully insured. We have been in business since 1997 and carry Liability Insurance and Worker's Compensation so you don't have to worry. Old Hickory is a name you can trust.
Quality & Service
The kind of quality, care and attention to detail that we put into each and every one of our barns is rarely seen on such a consistent basis in the storage building industry, but we don't stop there. Our overriding philosophy of quality can be seen in our company's culture every day. Whether it is our highly skilled and customer friendly delivery drivers or our knowledgeable salespeople, you'll always find someone willing to go the extra mile to help you with your storage needs. We have over 450 convenient locations where you can kick the tires, get to know us a little better and get as much information as you need about our products. Go ahead and find the location nearest you and become part of our family. We can't wait to see you!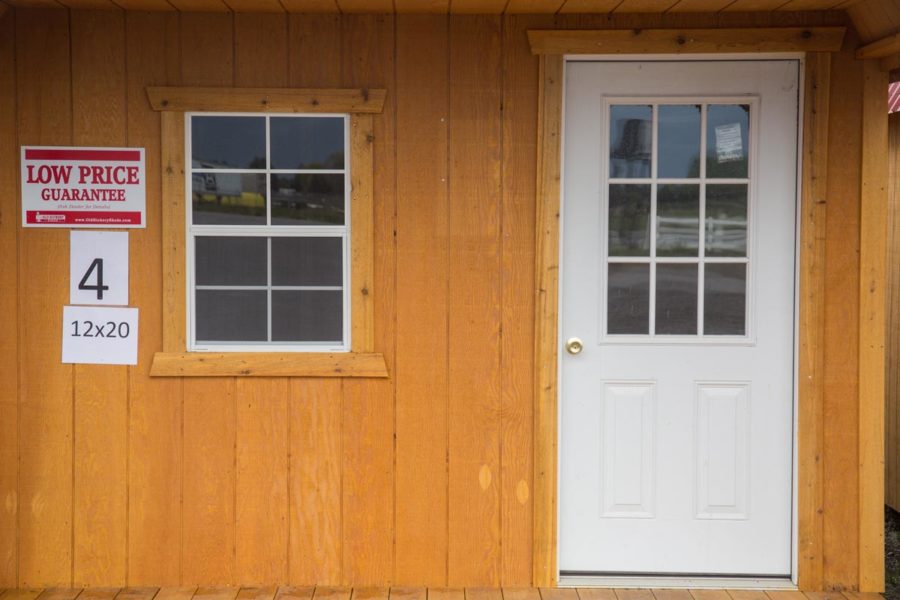 A Tradition of Mennonite Craftsmanship
Using the old fashioned, country tradition of barn building, we at Old Hickory Buildings and Sheds create quality storage buildings for many happy customers throughout the country. Our factories use the same traditional construction techniques and philosophies handed down from generation to generation among the many Amish and Mennonite communities. But make no mistake, you can find our buildings in the heart of big cities as well as small towns and farms.
Serving Idaho & Wyoming
Snake River Sheds gladly serves customers in:
Idaho: Alpine, Arco, Ashton, Driggs, Hamer, Island Park, Mudlake, Rexburg, Rigby, Roberts, St. Anthony, Terreton, Tetonia, Teton, Victor
Wyoming: Afton, Freedom, Jackson, Jackson Hole
If you have a question about our service, contact us!
Ryan & Cydnie Leishman
Owners