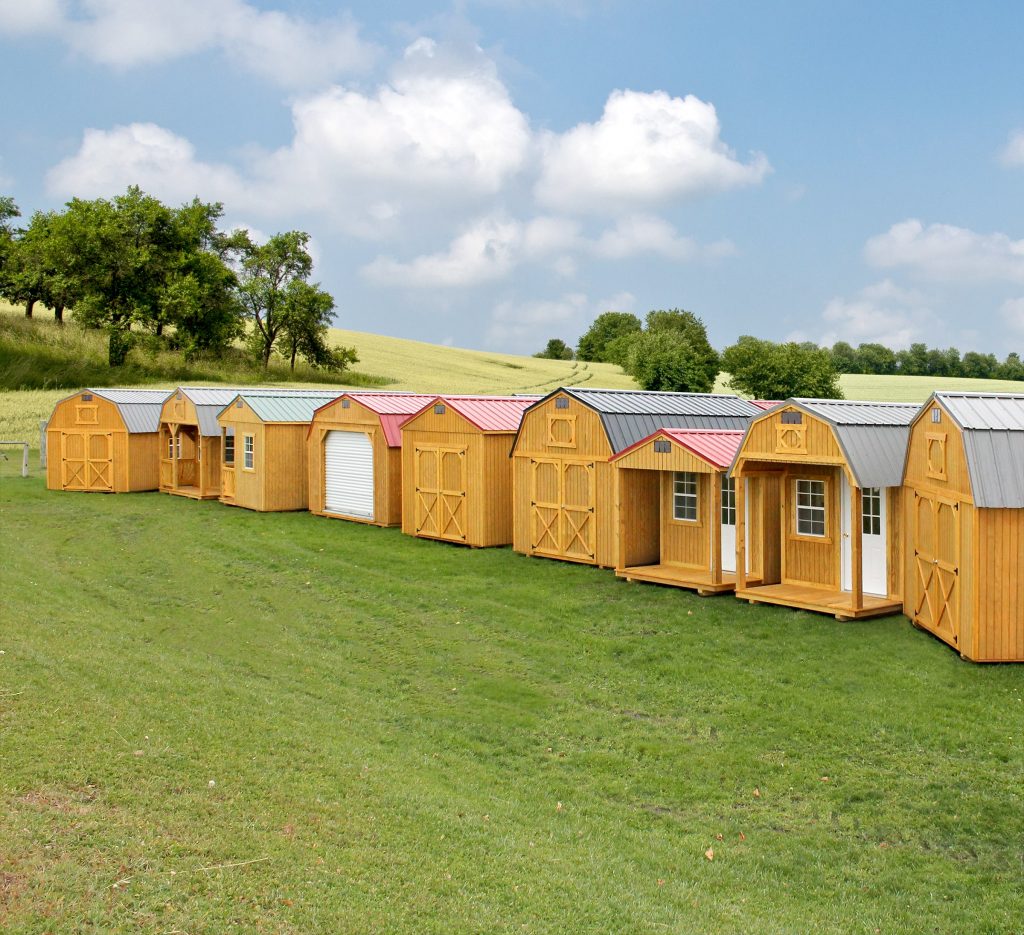 Buy or Rent to Own
Our convenient purchasing options allow you to pay for your building at the time of purchase or to make monthly payments through our rent to own program. Our low monthly rental rates are comparable to mini-warehousing rates. Our no-strings plan allows you to have your own storage facility at your home or business, when and where you need it.
No Credit Checks: Just a small security deposit plus your first month's rent and we'll set up a building at your location.
No Strings: The rental agreement is on a month to month basis, meaning you have the flexibility to turn in the building at anytime for any reason.
Early Payoff: Payoff anytime with no penalty. There is also a discount off the rental balance for those who pay off early. See dealer for details.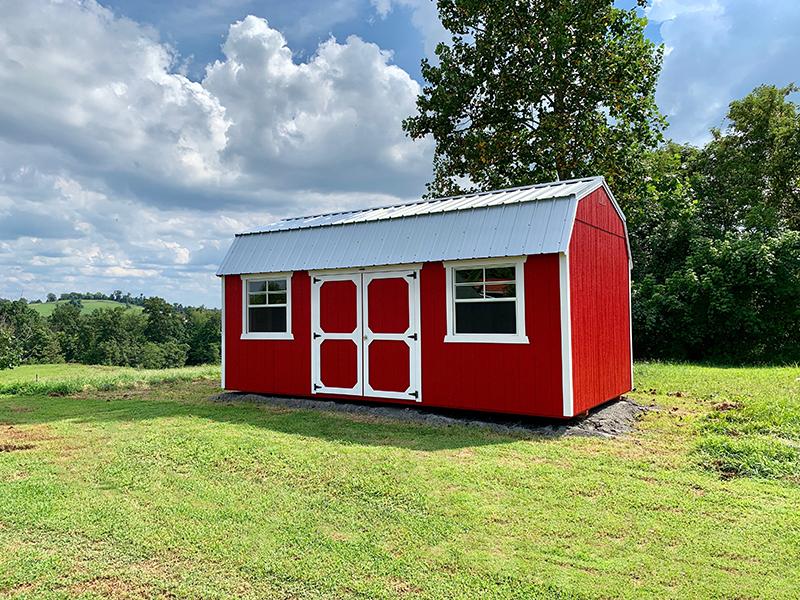 Pricing
For pricing, visit us at our office. If you find the same quality building elsewhere for a cheaper price, we'll match it every time. With our Low Price Guarantee, you can rest easy knowing that we won't be undersold. We strive to produce the highest quality buildings at the most reasonable prices giving you maximum value every time.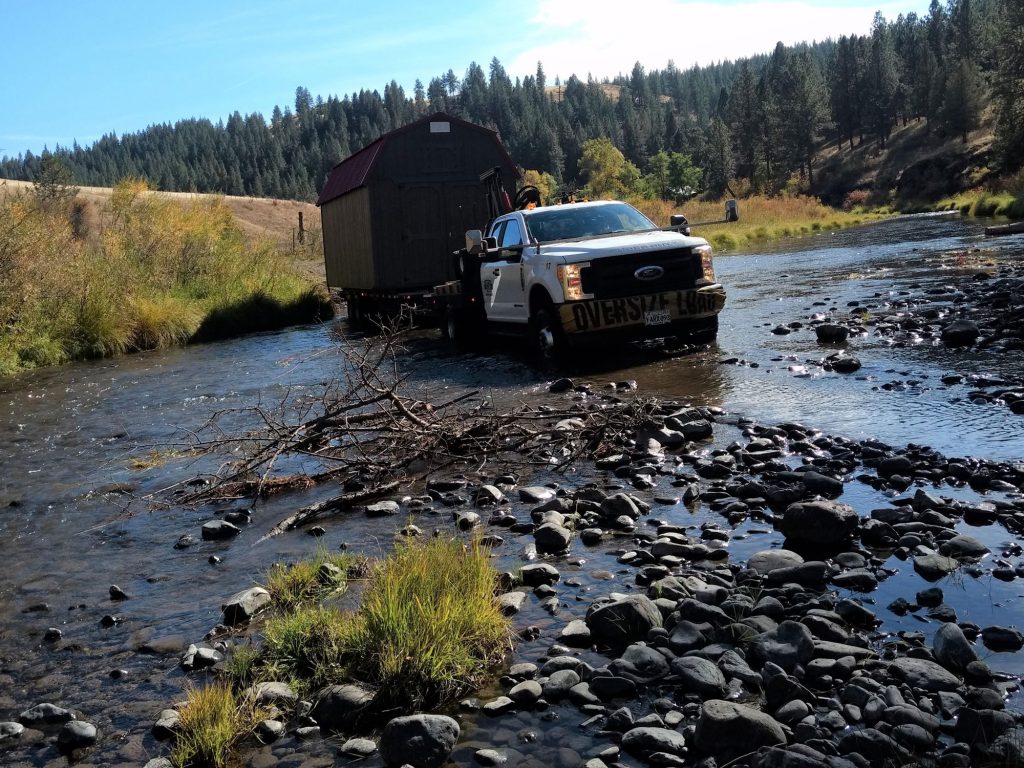 Quick Free Delivery & Easy Setup
Buildings at the sales lot can usually be delivered within 5 week days (weather permitting).
Ordered Treated & Fir buildings can usually be delivered within 10 to 15 days (weather permitting).
Ordered Painted and Metal buildings can usually be delivered within 15 to 20 days (weather permitting).
Note: Non-standard metal colors on any building will add one week to the lead time.
No site preparation necessary (if site is accessible with truck and trailer and site is no more than 3 feet out of level).
Free setup includes leveling with customer supplied concrete blocks and driver supplied pressure treated shims. Drivers can supply concrete blocks for a minimal charge.
First 30 miles free, over 30 miles subject to additional charge.
Engineer Certified
Standard set of engineered plans available with purchase of building upon request (charges may apply in certain areas). Price does not include anchors, calculations or elevations. Extra charges apply for custom plans, calculations or elevations. Designed to meet IBC standards, not guaranteed for every local jurisdiction. Our buildings are classified as Minor Storage Facilities (Occupancy Category I) and not intended for any other use. Metal buildings and economy style buildings are not certified as a standard. These can be built as certified for an additional charge.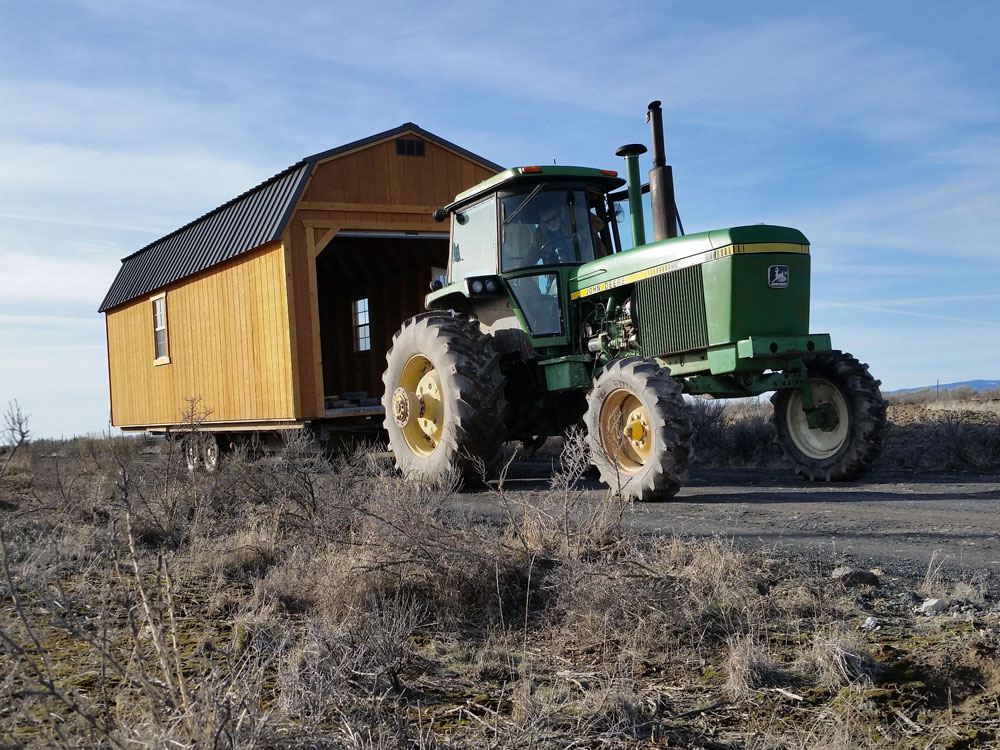 Build On Site
Old Hickory Buildings & Sheds offers a build-on-site program for those situations where delivery is not an option, or a customer wants a customized solution. See your dealer for more information. Old Hickory Buildings & Sheds cannot paint or water seal on site buildings. Not available in all areas.
Product Warranties & Low Price Guarantee
5 Year Warranty: We offer a five year warranty on materials and workmanship. Click here to view the warranty in detail. To view the floor and loft load capacity in detail, please click here.
To submit a warranty claim, please fill out this form.
Limited Lifetime Warranty: On all pressure treated wood, there is a lifetime warranty against termites and fungal decay (from pressure treating company).
50 Year Warranty On Painted Siding: On our painted product line, there is a 50 year warranty on siding (from the siding manufacturer).
Low Price Guarantee: We'll match any competitors advertised price for the same quality building. See our Features page for building materials and construction details.  Competitor's building must have identical materials as Old Hickory Buildings & Sheds.